Dogs running at the beach, paw prints all over white sand along the trail of a Lebanese sunset … summer is here, days are getting longer and outdoor adventures are right around the corner! If you're planning on taking your dog(s) to the beach, you may want to read these beach dog tips in Lebanon to ensure a safe, optimal experience for both you and your four-legged buddies.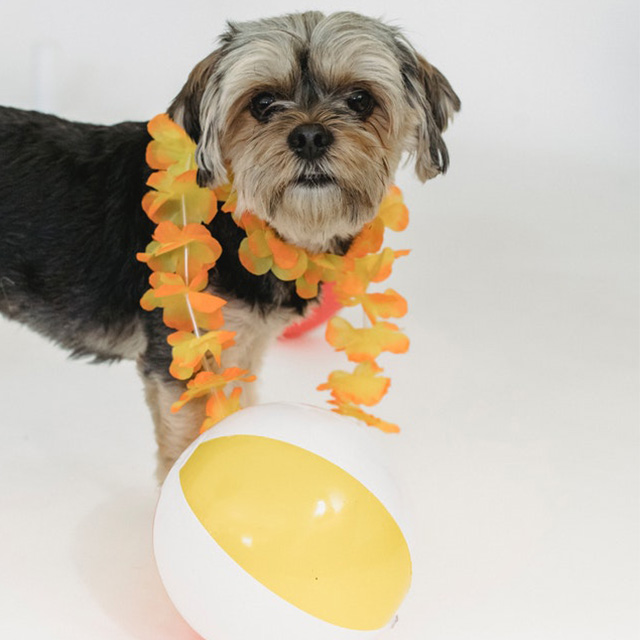 Preparations
First things first, double-check that the beach you plan to go to actually does accept dogs! This is the most critical one of our dog beach tips in Lebanon. It's not easy to find dog-friendly beaches and their rules changes all the time. For example, many pet parents were surprised to know that Colonel Beach doesn't accept dogs on weekends anymore! In order to avoid disappointments, it would be a good idea to get a confirmation from the place you're heading to, before physically getting there.
Verify that your dog's vaccination record is up to date (tea and flick prevention as well), and ideally have your phone number written on a tag attached to the collar. Dogs can get very distracted in outdoor contexts, so if you plan on sharing a little off-leash time, identification tags are your safest bet in case your dog gets lost.
Obviously, you'll want to keep the beach environment clean, so make sure to pack lots of dog waste bags. Dog poop is one of the main reasons that stop beach resort from accepting dogs, so being a responsible pet parent will prove that the experience can be smooth for both you, your dog and the beach's management.
Finally, don't forget to get your dog's water bowl as well as a blanket or towel in order to give breaks from the scorching sand. Some dogs have sensitive paws!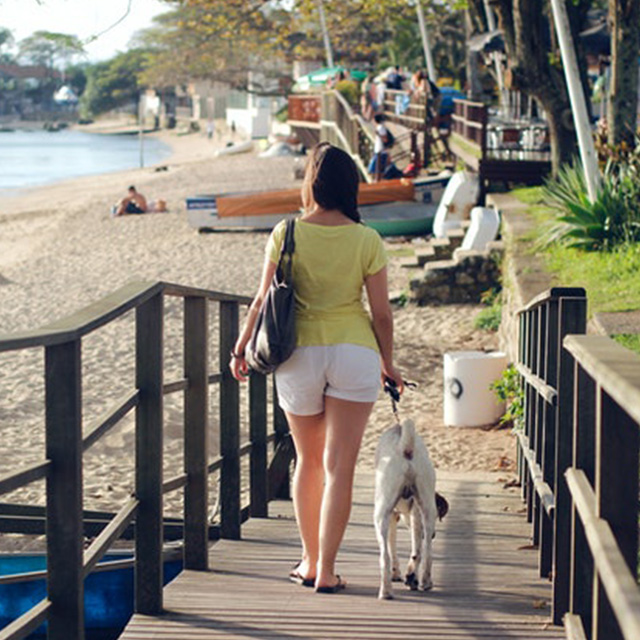 Heat Management
Dog beach tips in Lebanon – where summers can be really hot – must account for the obvious threat on a beach day: the heat. You'll need to find a spot that offers some shade (under an umbrella, a pergola, a tree, etc.) where you could place a blanket and the water bowl. Refill the bowl regularly with clean, fresh water.
Pay extra attention to overheating (check our blog post about it), especially with brachycephalic breeds (pugs, bulldogs, etc.) because they tend to suffer of it quicker than other breeds.
Sunscreen Application
Yes, you should put sunscreen on your dogs! Similarly to humans, their skin can develop sunburns and skin cancers. However, keep in mind that the products you can use should not contain zinc oxide or para-aminobenzoic acid (PABA) which are toxic to dogs; we recommend sticking to SPF 30, waterproof, odor-free sunscreen.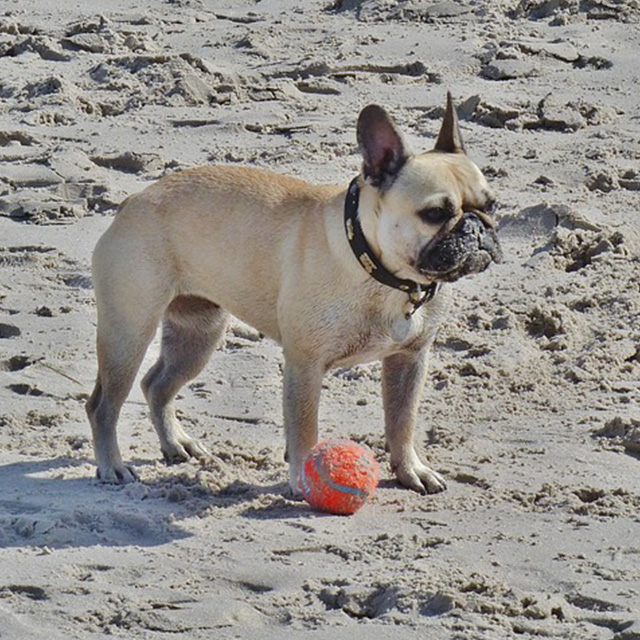 Leash manners
You'll need to respect the rules of the beach. Many beaches will ask you to keep your dog on a leash, which honestly is a bummer since the whole point is to share some quality time and spend some energy. You can "play it Lebanese" by using extra-long leashes but always prefer going to beaches where your pups can roam free, under your supervision. Even if your dog is trained, keep in mind that in an outdoor context, behaviors and actions can vary compared to controlled environments. Also, make sure that your dog is friendly to both people and other dogs that may be around, because the last thing you want is a dog fight!
Dog Swimming
If your dog has never been to the beach, some encouragement will probably be needed before entering the water.  These waves can be both mesmerizing and scary to him! Consequently, start with an area with calm water, especially if your dog is a novice swimmer. Many dogs struggle to keep their head above the sea level so you'll want to watch out for that since swallowing too much saltwater is not good for their health. Some pet parents will play it safe and equip their dog with a life vest, which is always a good idea if you're seeking complete peace of mind.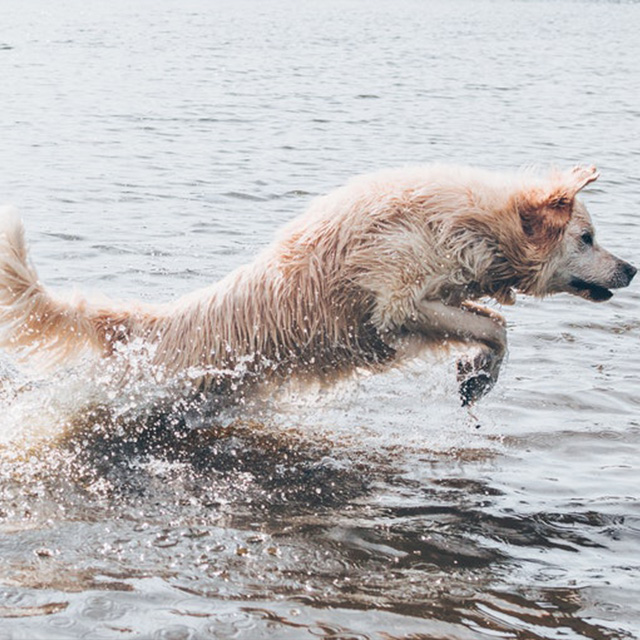 At the end of the beach day, make sure to rinse your dog with freshwater, dry the fur thoroughly with a towel and place a waterproof blanket to protect your car seats. Hopefully, the ride back would mark the end of an amazing day and your dog will be delighted to get back home to get some rest!