Did you ever find yourself trying SO hard to resist those puppy eyes, as you indulge in that dreamy ice cream? Well thanks to this blog post, you'll finally be able to share a frosty treat with your furry best friend! We'll be sharing our top 5 dog friendly ice cream recipes.
We at Sidelick believe in real food for pets – by the way, check out our very good friends at Pawpots!
This is why all of the ingredients we used in these dog friendly ice cream recipes are natural and safe for dogs to eat. Even better, you can very easily make them at home! So, let's begin our icy journey 🙂
---
BANANA BLUEBERRY BLEND!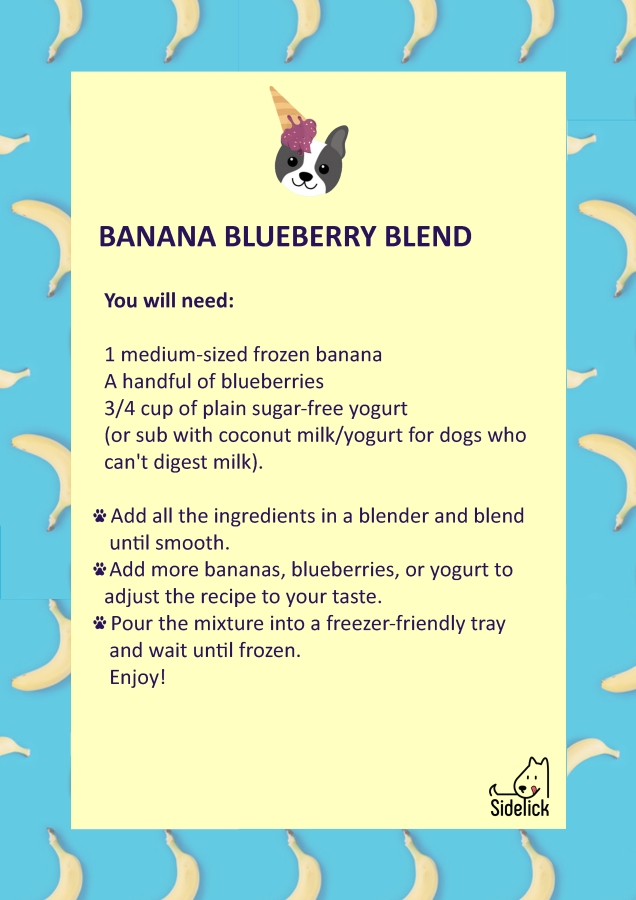 ---
PUMPKIN SURPRISE!
---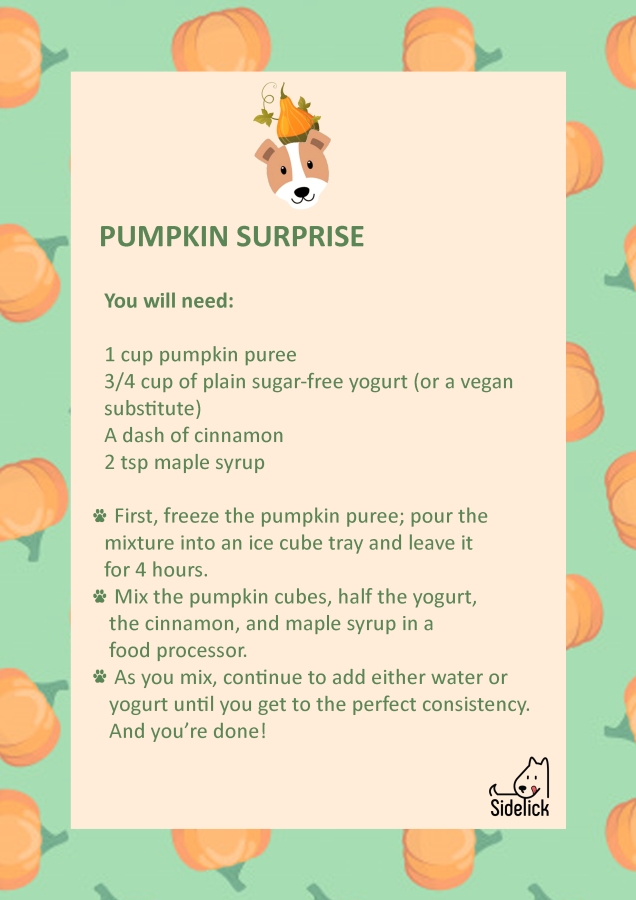 MINTY WATERMELON DREAM!
---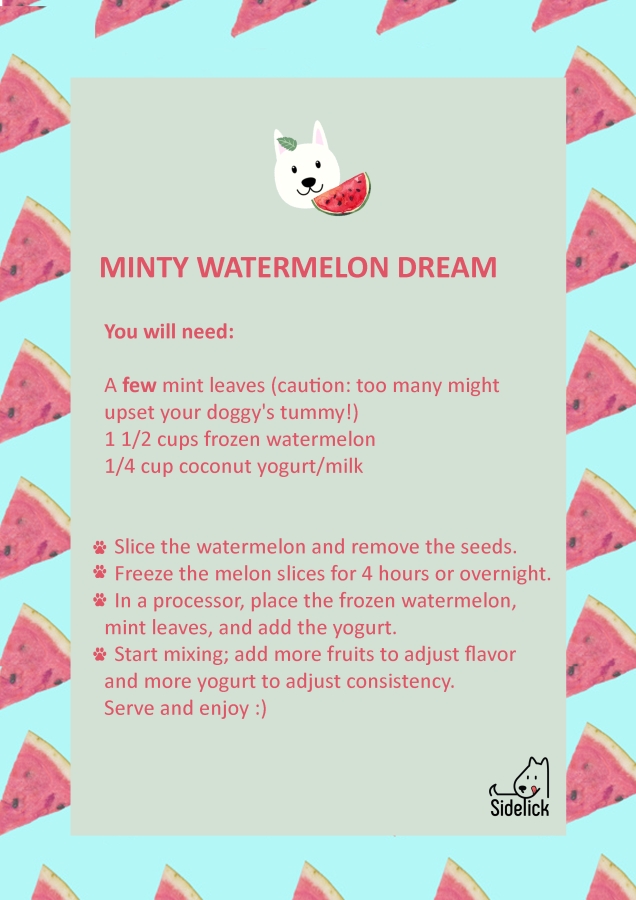 SORBET SMOOTHIE!
---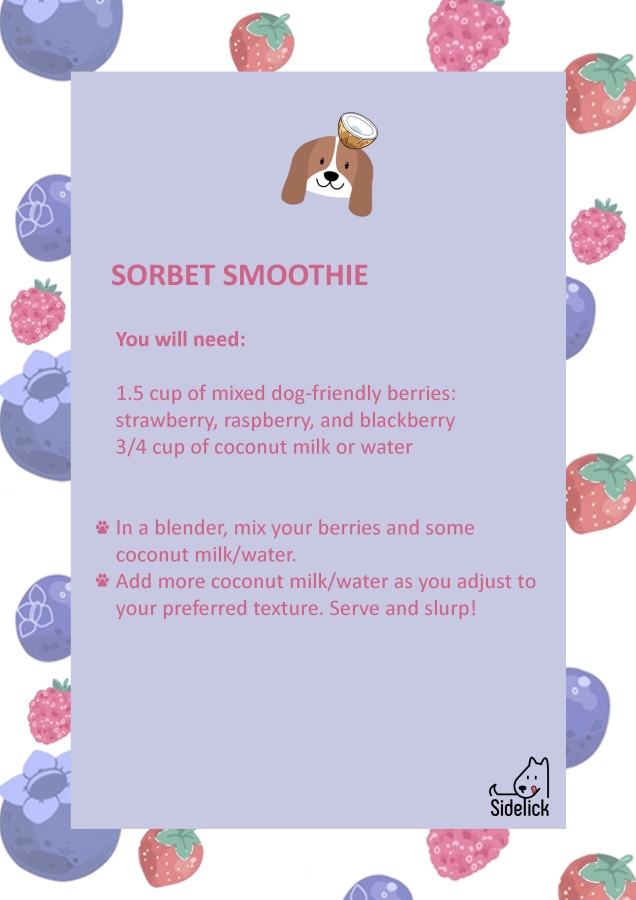 CLASSIC PEANUT BUTTER N BANANA!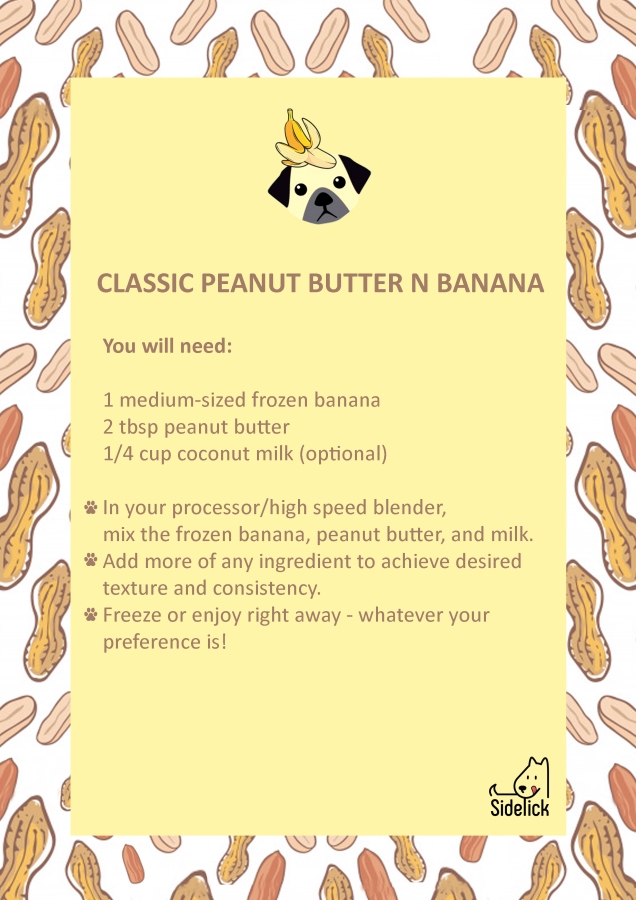 The above recipes yield one serving; just enough for you and your doggo to share! For two servings, simply double the measurements.
PS: Please note that you can always replace plain yogurt or coconut milk with water if you have a sensitive doggo.
Don't forget to wash your fruits and remove the seeds. Also, limit quantity to avoid brain freeze; you want a safe and enjoyable experience for your dogs 🙂
If you try one of our recipes, share your experience in the comments below, we'd love to hear back from you – and your pup!
Woof, dog-friendly ice cream!