Let's help you find the right dog trainer for you and your dog. There is a wide array of reasons why pet owners would seek a dog trainer in Lebanon. The most common reason is because they are experiencing some sort of behavior issue. Ideally, it's better to train your dog early to strengthen the bond between you two and to establish ground rules that will accompany your relationship. Training a dog doesn't necessarily mean military training – whether you have a German shepherd or a teacup Pomeranian, they both need some level of training.
At Sidelick, our pet sitters and dog walkers keep pets in their care happy, safe and tired. However, they do not provide training services because the latter needs a specific kind of expertise. It is very difficult to find a good dog trainer: the dog training industry is unregulated, meaning anyone can call themselves a professional dog trainer, behaviorist, dog whisperer, behavior consultant, or pet expert. Before trusting a dog trainer with your dog, you might want to start by asking the right questions:
What dog training education and experience do they have?
While some trainers in Lebanon do have academic training certifications, it doesn't necessarily mean you should work with them. Many great trainers have perfected their skill through experience under the supervision of other, certified trainers. Remember, you want to find the right dog trainer for your and your dog.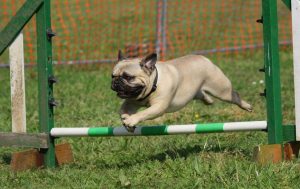 What training methods and philosophy do they use?
Nowadays, most trainers will tell you they believe in Positive reinforcement and force free training. It is all about consistently rewarding the good behaviors and preventing the bad behaviors. However, be wary of the fact that it is easier said than done so research it and make sure they know what they're talking about. Keep your eyes open and look for red flags such as the tools depicted in the pictures below:
What training methods and philosophy do they use?
As a general rule, we would strongly prefer for you to find a trainer that trains you to train your dog in one-on-one sessions. Most options you'll find will ask you to board your dog at a "dog school", an idea that we are not as comfortable with – for many reasons. For starters, you have much less control of what is happening behind the scenes. Additionally, this method can have limited success on the long run, considering that you will not know how to reinforce learned behaviors at home.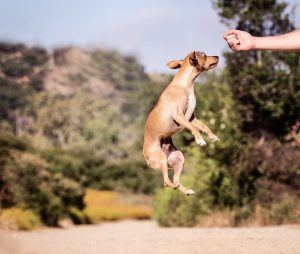 Is the learning process fun?
Ask to be present to a group training sessions, observe the trainer and project yourself as a student. Does it look fun? Are the methods humane and pain-free? Is the general atmosphere good?
---
*SIDELICK DOES NOT ENDORSE NOR IS AFFILIATED WITH ANY OF THE MENTIONED DOG TRAINERS BELOW*
---
We listed below and non-exhaustive list of training establishments in Lebanon. Before you contact anyone, identify your own needs first – what is it that you need? Find someone who will train YOU to train your dog, keeping in mind that you are the best trainer for your dog!
Also, if you've tried any of the following services, don't hesitate to let us know how it went in the comment section.
BRIGHT ANIMALS

Our personal favorite, where positive training is applied with a complete understanding of canine psychology, backed up by science. Bright Animals is not for everyone, as they require a strong commitment from their customers towards the training of their dog.
Contact: +9613427487 // Location: Batroun
---
SIT HAPPENS

Led by Christel El Haddad
Contact : +9613987020 // Location : In-house training / Online
---
DOG TRAINING IN-HOUSE – RONI SOUEID

Contact: +96171900228 // Location: Dbayeh
---
MILAD DOG WHISPERER

Contact: +96179170303 // Location: Beirut
---
LES GARDIENS DE L'ORIENT

Led by Paul Dargham, one of the most notorious protection dog trainers in Lebanon
Contact : +9613807816 // Location : Batroun
---
K9 VILLAGE

Previously MEKC, rebranded as K9 village under the same owners (Joe & Hayssam Chedid).
Contact : +96170999896 // Location : Zouk Mosbeh
---
K911 LB

Led by Elias Abou Khalil.
Contact : +96170721497 // Location : Kahale
---
MARIO'S K9

Led by Mario Issa.
Contact : +9613106983 // Location : Berbara, Jbeil
---
DOG PALACE

Contact : +96178885052 // Location : Mansourieh
---
SHAKE TAIL ACADEMY

Led by Elie-Junior Kanaan.
Contact : +96170151770 // Location : Rayhan
---
THE DOG HOUSE

Contact: +96181477168 // Location: Khaldeh
---
K9 ACADEMY

Contact: +9613002626 // Location: Chanai
---
OWNPUPPIES VILLAGE

Contact: +96181328661 // Location: Zahle
---
DOG MARKET LEBANON – ALAA SANTALI

Contact: +9613596651 // Location: Sawfar
---
DOG TRAINING & OBEDIENCE LEBANON

Contact: +96171387686 // Location: Aramoun
---
DOGSS WAY

Contact: +96176874001 // Location: Mar Mitr
---