Similarly to all pet parents of the Sidelick community, you want the best food for your dog. A balanced diet is one of the most central decisions you can make to favor your pet's good health over time, and it's not an easy one. Don't be fooled by attractive packaging and marketing statements, arm yourself with science instead to make informed decisions. You will need to juggle between the best options available in stock while staying within your budget.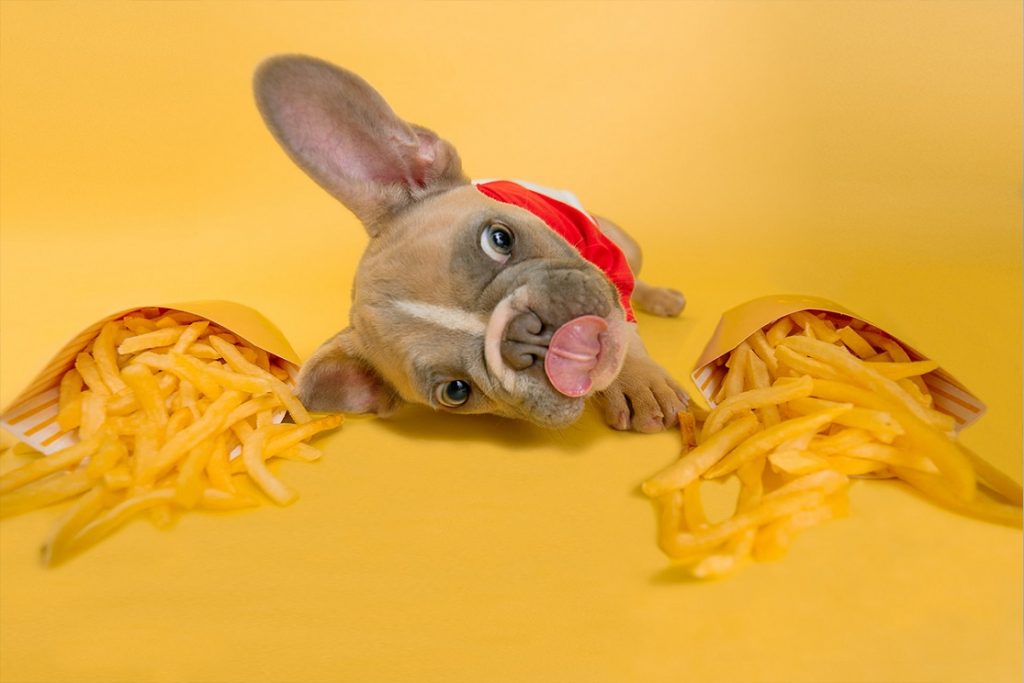 Identifying your dog's needs over time
A key concept to understand is that a dog's diet is not static over time. Dogs have different nutritional needs as they go through different life stages. For puppies, you should prioritize high-quality protein and DHA (docosahexaenoic acid) which will help developing growth and muscle mass. Maintaining such a rich diet after puppyhood may not be a good idea, because a main objective of a good diet is a healthy weight. Most of the dogs of our community are home pets, which means they live a sedentary life and tend to gain weight. Unfortunately, overweight dogs showcase increased health risk (cancer, diabetes mellitus, heart disease, hypertension, joint degeneration, etc.)
A personalized diet based on size
While you'll come across many marketing stunts that make you feel that the food brand specifically targets your dog's breed, there is some truth to it in the sense that diets can be size-sensitive. Large dog sizes often face joint issues, which means seeking glucosamine as part of the ingredients would be a good idea on the long run. Alternatively, smaller breeds can face digestion issues which can lead you to prefer smaller sized kibbles (if you're looking into dry food options).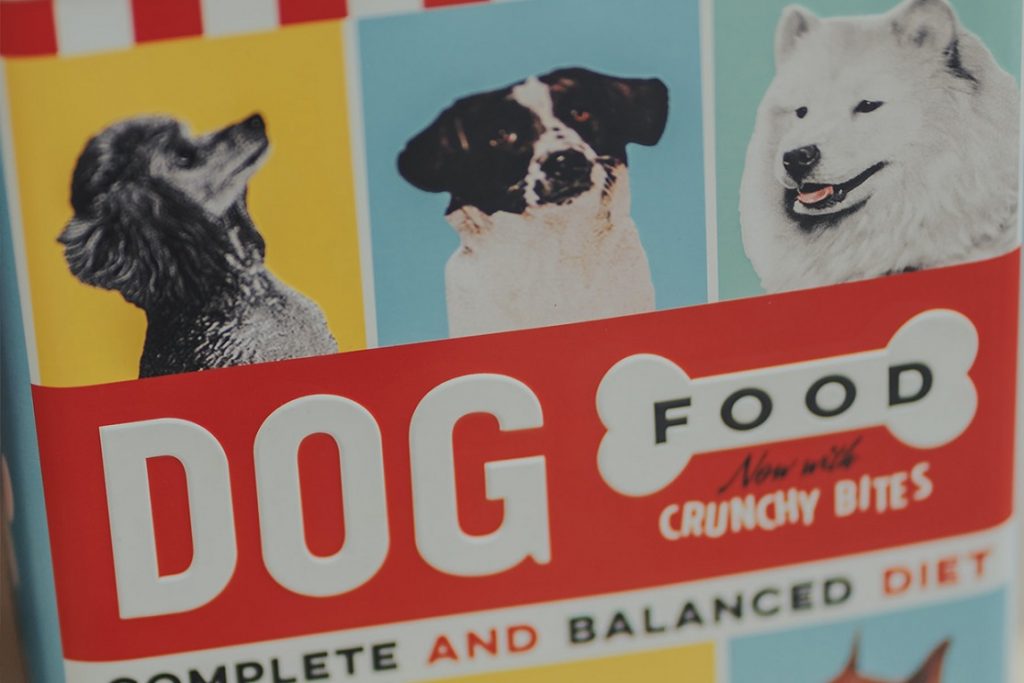 Read the ingredients
Brands will do their best to make you believe their product is the best. However, pay extra attention to the wording used on the package. Eliminate options that include "flavored with" or "dinner" (an indicator of poor protein content) and just stick to simple labels like "Beef for dogs". You are aiming for products that offer 70% protein as a minimum. Ingredients are listed based on weight which means that you should eliminate any brand that has cereal, grain, tuber or vegetables as a first ingredient. They're just not good enough in terms of nutritional value!
Dry food or Wet food?
This recurrent question is difficult to answer. According to our pet sitters, dogs will always prefer wet food if they had the choice. Pet parents tend to stick to dry food because they are the cheaper option and have a longer shelf life. Wet food is an interesting option for dogs that love to eat, because it gives the illusion that the dog eats bigger portions for the same nutritional value (keeping a dog at a healthy body weight) and also allows better hydration thanks to a high water content. Regardless of the choice you make, it should only be made based on ingredients. Again, you're aiming for a minimum of 70% meat protein, 30% vegetables and minimal grains, preservatives, fillers and artificial flavors. However, this might not be realistic as most pet foods display much lower percentages.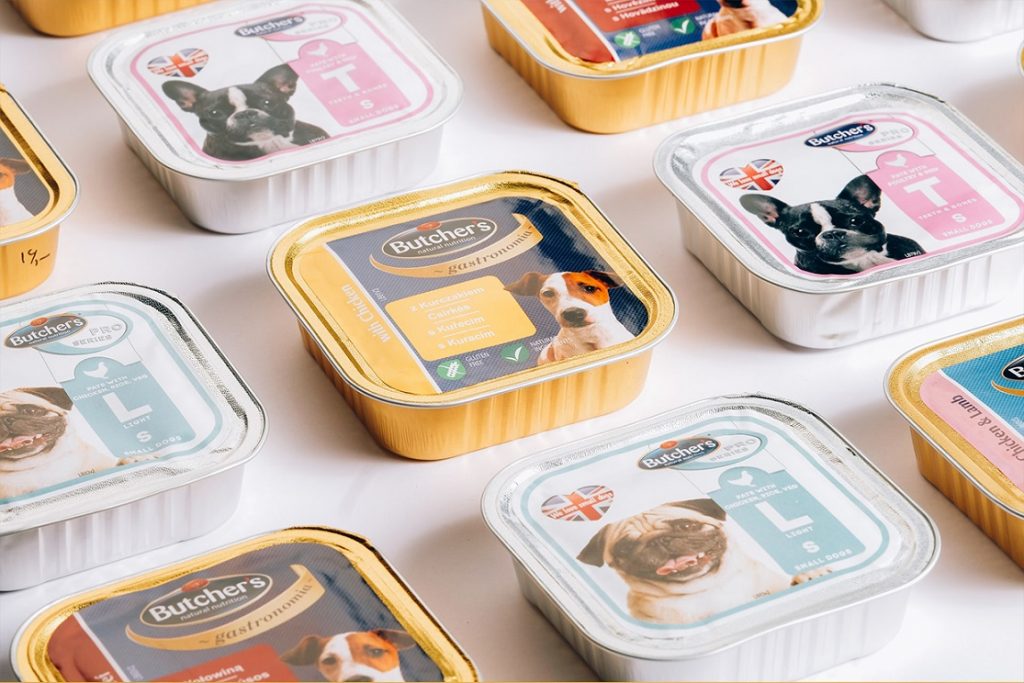 Brands we like
Please note that many of our favorite brands are no longer available on the Lebanese market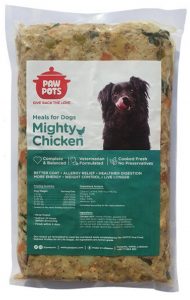 Pawpots
This Lebanese brand offers human grade food to your dogs, delivered to your home! At Sidelick, we've visited their kitchen first hand and were impressed by their professionalism and the scientific effort put behind their recipes. They have innovative recipes and adapt the portions to your furry friend. Many of Sidelick's pet parents and sitters opted for this option because it feels like a much sought-after raw diet without the hassle of cooking.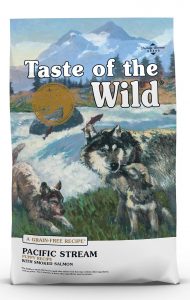 Taste of the Wild
While it's true that this brand does not have an average of 70% protein content in its dry food, it is one of the most world-acclaimed grain-free dog food brand. Their Pacific Stream formula, which contains high quality fish sources, is one of our pet sitters' favorites.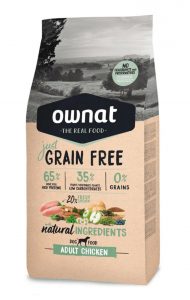 Ownat
This brand is a little gem that now many know about. It has shown great results on some dogs of our community, at an affordable price. With loads of grain-free options, you can try it for your dog!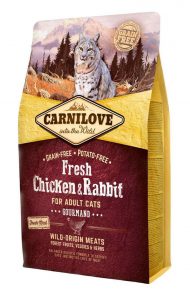 Carnilove
This Czech brand is more expensive than other brands you'll find on the market. However, it's one of the most consistent dry food brands, as it offers high nutritional value with minimal fat.